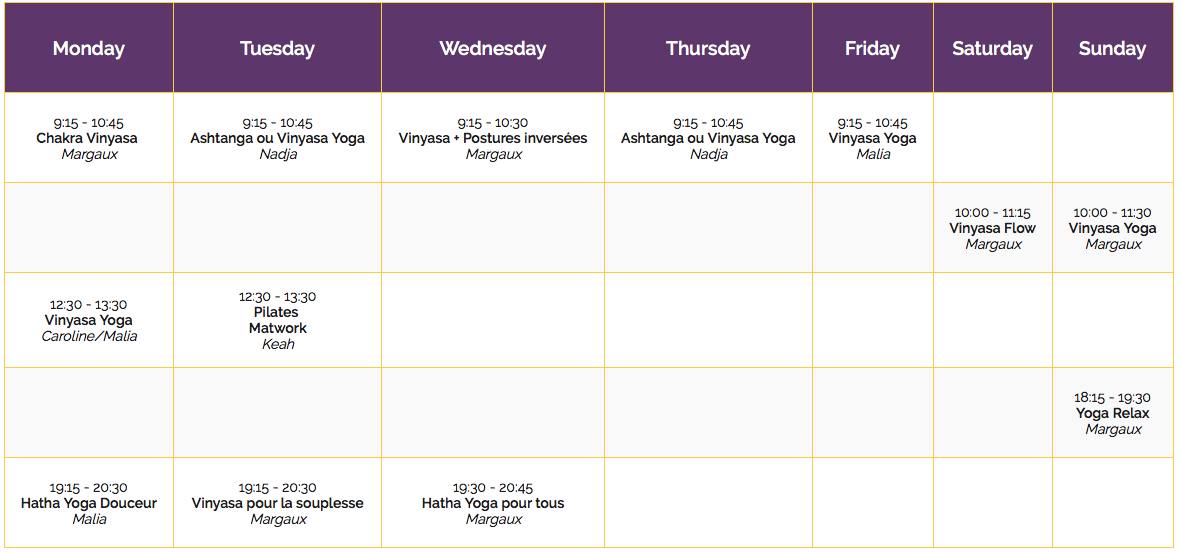 The new Sunshine Yoga schedule starts on May 1st. This month, Anette is going to India to detox in an Ayurvedic village in Kerala. We are delighted to have amazing Margaux replacing Anette's classes. Anette will be back teaching on Tuesday May 21st.
Sunshine Yoga remains open every day in May except during the Formula 1 Grand Prix from May 23rd to May 26th included.
As from May 2nd, we no longer give out parking tickets. You need to keep the ticket you receive as you enter the parking lot so you can use it again as you exit. Please note only 3 hours free parking validation.